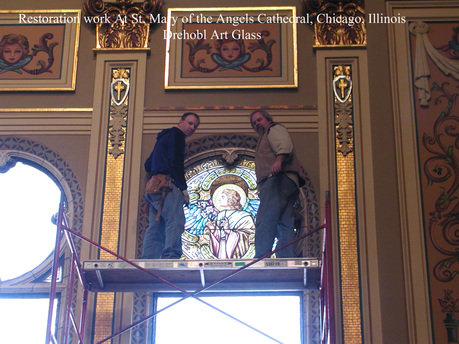 I have had the pleasure of working with Rick Purro and Chris Drehobl of Drehobl Art Glass for many years now.
Drehobl is one of Chicago's oldest stained glass studios and I have been doing painting work for them for quite awhile. I've posted a few photos of some of the projects we did together. In this photo Chris and I are reinstalling a restored panel at St Mary of the Angels Cathedral in Chicago. Rick and Chris did all the work on this one, I just touched up or replaced a few cracked painted pieces.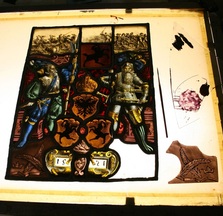 This is a stained glass panel from a German city state dated 1571! Is that crazy or what? I only painted the one piece of glass that was missing from it, but there is something inconceivably cool about working on a piece that was made almost 400 years before I was born.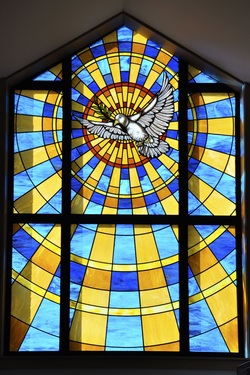 Rick Purro came up with the concept of this design, and I painted the dove and branch.