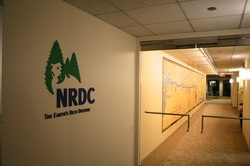 IAD was asked to paint a mural in the Chicago office of the National Resource Defense Council. They wanted a depiction of an early map by French settlers of the Illinois river.
Sean, my son and I (the other Sean) went in after office hours and painted the 25 foot ling mural in the course of a week.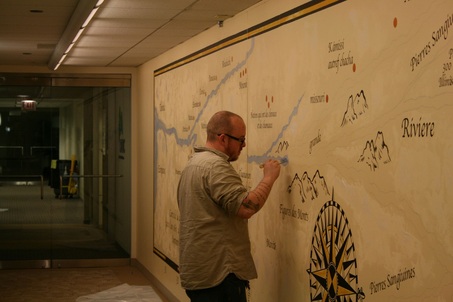 Sean painting.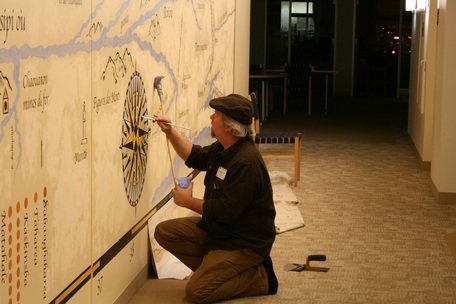 Sean Michael painting.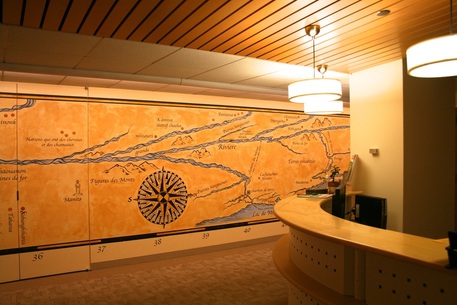 Finished Wall mural