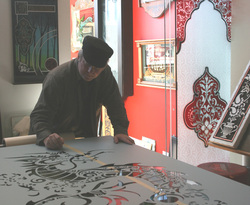 2012 is the Chinese Year of the Dragon, so my friends at Orient Cafe in Homer Glen, Illinois commissioned me to do an art piece in my painted glass style.
Here you can see me in my studio working on cutting the "resist" a rubber mask that goes over the glass. I will then sand carve the glass surface and color fill with metallic colors.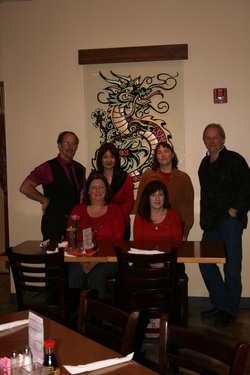 We had a nice little party to celebrate at the restaurant, which by the way serves phenomenal food and the best egg rolls I ever had.
Owner Susan Chang and I go way back and we worked along with these old friends who are glass artisans in their own right.
If you are ever in Homer Glen, stop by the Orient Cafe for great Chinese food and wonderful service.





The final piece is finished below.